For Christmas I got a Cricut (mine is actually a pretty blue color, and didn't cost that much!). As soon as I knew that I was getting one, I knew what my first project would be. I think I've mention on my blog before that my plan is to have scripture verses displayed in every room of the house. I decided to start with the kitchen and this verse:
O

taste

and

see

that the LORD is good: blessed is the man that trusteth in him.
Psalm 34:8

I wanted the verse to scroll around the top of my cabinets. I used black vinyl and the storybook font cartilage. The chandelier in the dining room (which joins the kitchen) is black so I plan on using black accents in these two rooms. The end results....
By the way, I took these pictures completely in the manual mode on my camera.
:)
I'm linking up to the Sundae Scoop at I love nap time.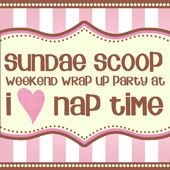 and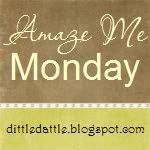 And